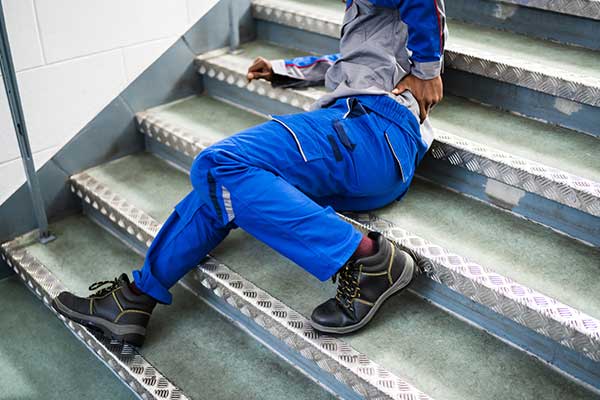 Injuries Can Happen Anywhere, Anytime. When They Do, I'm Here To Help.
It can be something as simple as a landlord failing to repair a staircase or replace lighting. Or something as obvious as supermarket management not responding to a liquid spill and letting it sit there…and sit there…and sit there.




There's no one typical property negligence claim (known as premises liability) because trip-and-fall and slip-and-fall accidents can truly happen anywhere. The unfortunate thing is that it doesn't take much for unsafe conditions to cause an accident that leaves someone severely injured.




Dangerous premises can be especially hazardous for children and the elderly – anyone who either can't recognize dangers or is more likely to suffer traumatic injuries. No matter what your condition was at the time of the accident, however, you don't have to suffer the financial consequences of a property owner's negligence.




My Orange County firm, Frank Nicholas, A Law Corporation, handles a wide range of premises liability claims involving private property owners who fail to maintain safe conditions, leading to serious accidents. These can include:



Hazardous construction debris

Unattended-to liquid spills

Electrical hazards

Inadequate lighting or other safety equipment
You might think that you can only recover for the actual medical costs associated with your injuries. However, as an experienced slip-and-fall attorney, I, Frank Nicholas, can also fight to get you compensation for other financial losses, including missed work and pain and suffering.
Injured In A Slip-And-Fall Or Trip-And-Fall? Call Or Email Now For A Free Consultation
Don't hesitate to learn if you have a case. I offer completely free consultations with no obligations. Call
1-949-477-2277
now.
Schedule Your Consultation Today
Fields marked with an
*
are required.
Disclaimer: The use of the internet or this form for communication with the firm or any individual member of the firm does not establish an attorney-client relationship. Confidential or time-sensitive information should not be sent through this form.